Aushorse is the international 'voice' for Australia's thoroughbred industry.
While both our racing and breeding attracts participation from every jurisdiction, competition for international investment is substantial.
Fortunately, physical and regulatory barriers to trade have been significantly reduced over recent decades while, at the same time, new markets have emerged: particularly in Asia. Indeed, a number of major Chinese based investors – Aquis, Yulong, Sun Stud, China Horse Club among them – have established large breeding operations in Australia to help drive their racing interests.
Therefore, in this global environment, it is crucial that Australia has a strong and distinctive voice that can reach all of those potential investors and sell the benefits of buying the Australian-bred horse.
Aushorse is providing that voice.
Meanwhile, it is important to differentiate what Aushorse does from marketing by the auction houses – Inglis and Magic Millions. While both successfully market their own sales – largely on the back of the success of sales graduates – it is Aushorse's role to create an overarching narrative about our industry in its entirety.
Currently, Aushorse advertises on five continents with messages tailored for each market or region.
Those who read publications such as Thoroughbred Daily News, Racing Post, European Bloodstock News, South Africa's Sporting Post, Hong Kong's Racing World magazine, ANZ Bloodstock News and TDN Australia & NZ will be familiar with our 'message', while TV commercials have appeared in North America and South Africa.
In South Africa, for example, we have highlighted how Australian-bred performers are significantly outperforming locally produced rivals and they include recent Horse of the Year, Oh Susanna and Champion 2YO, Soqrat.
Similar levels of success have been achieved in Hong Kong with the reigning Horse of the Year being Australian-bred Golden Sixty.
However, as Aushorse's annual Investor's Guide reveals, the vast benefits of the Australia's thoroughbred industry reside within our own shorelines:
Australian prizemoney has increased by 84% in the past decade, compared to a drop of 4% in North America.
The total wagered on Australian racing is significantly greater than the entirety of American racing.
According to international ratifications, Australia has hosted more top-rated races than any country in the past 5 years.
There are now 60 races throughout Australia worth $1 million or more.
Our top colts are significantly more affordable at Australian yearling sales than overseas, especially when set against potential racetrack and breeding returns.
For further information we encourage you to visit www.aushorse.com.au or view the Aushorse Investors' Guide at here.
Examples of Aushorse work
The Investor's Guide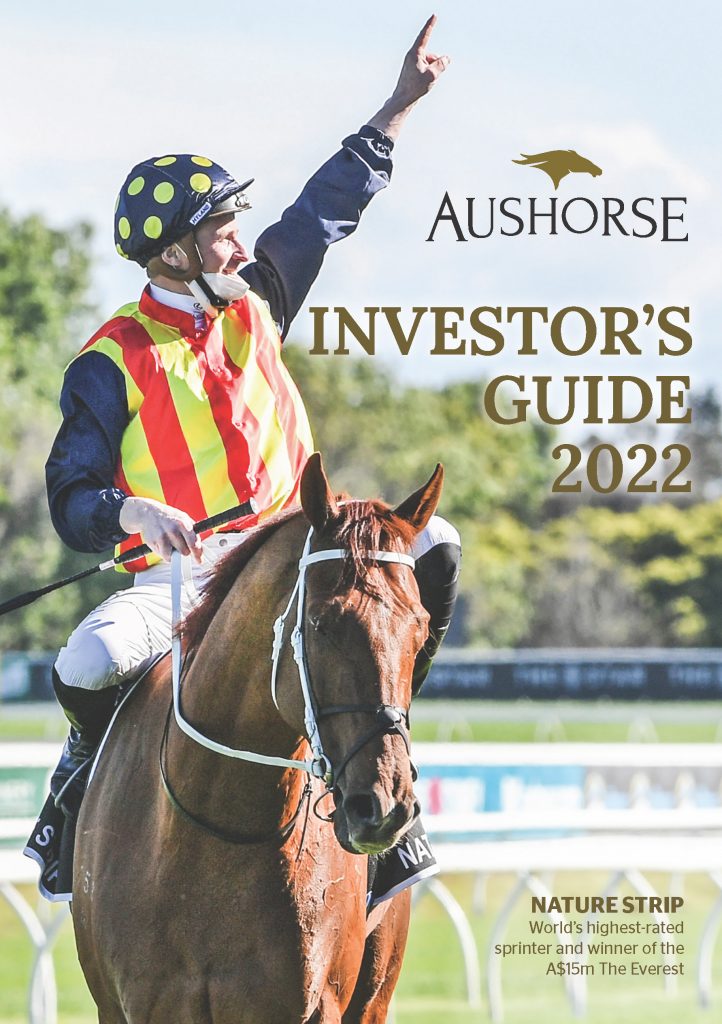 The Aushorse Magazine